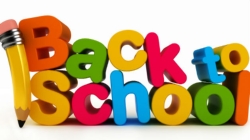 What

First Day of School

When

8/16/2017
Welcome back to school! We hope our Lake Marie families had a prosperous and restful summer. This year we have began our technology roll out plan. Our desire is to increase the use of technology in all classrooms and supporting our students with 21st Century skills.

Bienvenidos de regreso a clases! Esperamos que nuestras familias de Lake Marie tuvieran un verano próspero y tranquilo. Este año hemos comenzado nuestro plan de implementación de tecnología. Nuestro deseo es aumentar el uso de la tecnología en todas las aulas y apoyar a nuestros estudiantes con habilidades del siglo

*Translation provided by Google translate.